Regular price
$1,499.99 USD
Regular price
$1,850.00 USD
Sale price
$1,499.99 USD
Unit price
per
Sale
Sold out
FM approved (4 pack) fire hose includes pool pump, valve, nozzles, accessories.


Fire-safe home harden your property bundle.
300 ft FM Approved Attack Fire Hoses (4 -coils of folded) Choice of Aluminum or Brass Couplings 4 nozzles - Brass Hydrant splitter - hydrant wrench - gas powered pool pump with fittings. 
Our Fire Hose and Hydrant Defense Bundle is the ultimate solution for any property owner looking to secure their land against potential fires. This bundle includes 4 (four) 75' x 1 1/2" FM Approved fire hoses, an adjustable fire hydrant wrench, a gated WYE valve fire hydrant hose splitter, and a Pyroclastic fire hose nozzle.
The fire hoses are durable and flexible, able to withstand high-pressure flow to deliver water effectively to the fire site. The fire hydrant wrench is an essential tool that allows for quick and easy access to water sources during an emergency. The gated WYE valve fire hydrant hose splitter allows for efficient water distribution to multiple hoses, while the Pyroclastic fire hose nozzle is designed for precision and control.
This bundle is perfect for anyone looking to take proactive measures to defend their property against potential fires. Whether you're a homeowner, business owner, or public agency, this fire hose and hydrant defense bundle is an essential investment for your safety and peace of mind.
Whether you need a firehose for your home, office, or business, our cabinet lay flat hoses are a great choice. With their FM approval and durable construction, you can have peace of mind knowing that you're prepared for any fire emergency.
Whether you need a firehose for your home, office, or business, our cabinet lay flat hoses are a great choice. With their FM approval and durable construction, you can have peace of mind knowing that you're prepared for any fire emergency.
What You Get
ACE FHC VS2 KIT:
1 -3" gas pump all fittings Complimentary installed 

2- 75' Fire Hoses You Choose either Black Hardcoat or Gold Anodized Couplings.

2 - Firehose Nozzle

1- Gas Container (full)

1- intake 25' hose

Steel Hydrant Wrench

1 Brass Wye Valve
 
This package with the pump includes complimentary installation. Local Only
90% of structure fires happen from the embers getting sucked into the vents. If you are like me living in a fire Corridor and you pace during high winds not able to sleep then you are in the right place now.
Now  you have the ability to defend yourself against fire with an affordable home fire fighting defense kit. This home fire fighting system comes complete with the following:
Gas powered high pressure (100PSI) low volume (60 gal. per minute) Water Pump, 4 cycle with 40 - 50 feet spray range;
75 feet (15 meter) 1 1/2 inch Fire Hose with NH fittings;
Fire Nozzle (Fog & Stream) with HH, NTS fittings;
Reinforced 3" inch x 25' intake hose & filter with brass connector.
All connecters are to Industry and Forestry standards.
Manufacturers Limited Warranty on the pump.
3" GAS POWERED PRODUCT OVERVIEW 
NAME BRAND PUMP, Comes with warranty and extended warranty options.
This "NAME BRAND" gasoline engine water pump engine can quickly transfer water at speeds up to 236 GPM (gallons per minute). The large 3 in. intake/discharge ports can pass soft solids up to 3/4 in. diameter. The gas engine on the pump makes it ideal for use during power outages and at remote jobsites. A durable cast iron volute and impeller combined with high quality silicon carbide seals ensure long service life. The pump owner has the option to purchase an extended warranty with the manufacturer.
The Hoses and Accessories stores in a metal container on your porch. Your neighbors should know you have it and readily available for anyone to use.  We at ACE FIRE Preparedness recommend the WYE Vale if you plan to hook you up to the nearest fire hydrant, the spanner wrench turns on the water. You should have a plan and practice with your partner so you know what you're doing in the event of a catastrophic event you are prepared. Always stay safe, please, do not put yourself in harms way.
The use of any product carries inherent risks, and it is the responsibility of the user to ensure that they follow all safety instructions and use the product in a safe manner.

By purchasing and using our products, the user acknowledges and accepts the risks associated with its use and agrees to release and hold harmless the company, its affiliates, and its employees from any and all claims, damages, or injuries that may arise from the use or misuse of the product.

It is recommended that users consult with a qualified professional, such as a firefighter, before using any fire equipment to ensure that they are aware of proper usage and safety procedures.




Share
View full details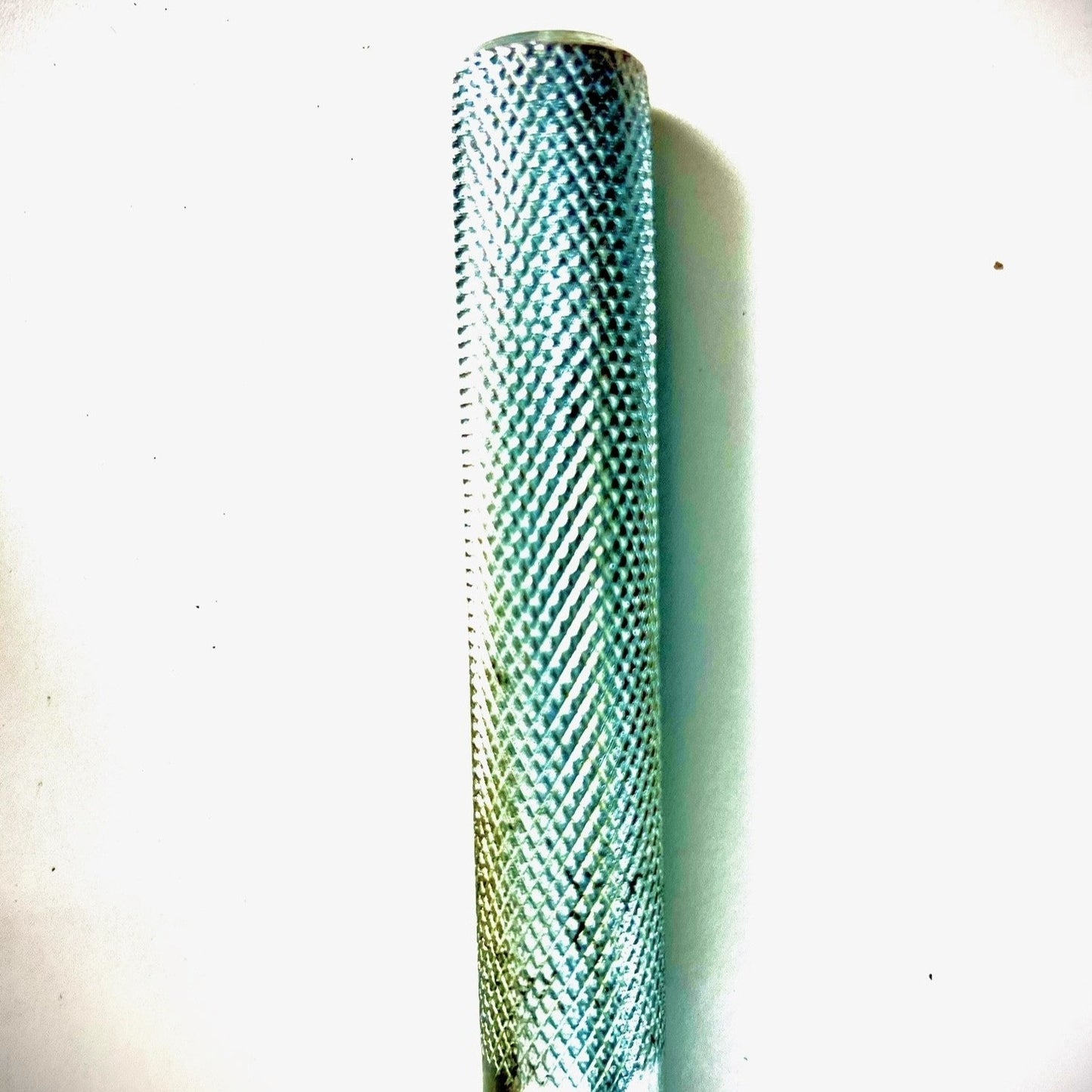 Our Store Policies
ACE FIRE Preparedness Shipping and Returns Policy

Terms and Conditions of Sale

Payment

Credit Card: We accept Visa, Mastercard, Discover and American Express both online and by phone. This is the quickest, easiest and safest method of payment for all parties. We also offer PayPal as payment options. Your account will be charged at time of purchase regardless of lead time to ship.

Check: We can accept checks on a case-by-case basis however orders will not ship until checks are cleared. Returned checks are subject to a minimum $50 charge.

Wire Transfer: We can accept wire transfers for payment. Goods will ship after receipt of TRN # and verification of funds.

Purchase Order: We can make arrangements on a case-by-case basis to offer net 30 PO terms to government entities and fire departments. Please call our sales department to discuss. All past due accounts are subject to a late payment charge of 1.5% per month, or maximum allowed by law if different, along with collection expenses including reasonable attorney's fees.

Shipping & Handling

You will receive a shipping and handling amount before committing to purchase. We make a best effort to calculate these costs at the time you place your order. While unlikely, in the event of a significant shipping calculation error, a rise in shipping costs from the carrier or certain delivery addresses, we reserve the right to ask for a shipping surcharge. You will of course have the right to cancel your order if this were to occur. We realize this situation would not make our customers happy and will do our best to avoid this as it is our goal to build a lasting positive relationship with all of our customers.

We are able to ship any where in the world. ACE FIRE Preparedness LLC responsibility for delivery ends upon acceptance by carrier companies. If goods are required for export customers may utilize a freight forwarding company or other U.S. address of their choice to take delivery of goods. Any subsequent shipping costs, fees, taxes, export duties, etc. are the responsibility of the customer. Any documentation that may be required for export must be requested in advance of placing the order.

Most deliveries are via FedEx or UPS but may also include the USPS and various freight and common carriers.  ACE FIRE Preparedness LLC t reserves the right to change carrier choice at any time, even after an order is placed. If you have a delivery company preference and would like to use your corporate billing account just let us know and we will do our best to accommodate that request. If you would like Signature Required service please call; there will be a small additional fee.

Saturday is NOT a normal delivery day and does not count for express shipping, neither does Sunday. Saturday delivery MAY be available by specific phone request and will incur additional charges. Typical example: Thursday order with 2nd day express shipping will have a scheduled delivery day of Monday.

We do not process or ship orders on Saturday or Sunday therefore Friday afternoon (Eastern Time) through Sunday orders will be processed on Monday. Please note the expected arrival date in your shopping cart as there is usually a late afternoon cut-off time to get orders shipped out. If your project depends on a product shipping please call to confirm all details.

Products marked "Custom Order - Usually ships in 5 - 7 Days" are usually items we do not stock so is an estimate from the manufacturer, an item that requires assembly or a freight pick-up to be scheduled. 5 - 7 days refers to the number of business days before the item will leave the warehouse. This does not include transit time.


The shopping cart arrival date is only for items marked "In Stock".

Products marked FREE SHIPPING will only ship free to one of the contiguous 48 United States. Certain addresses within this area may be excluded and a shipping surcharge will be requested in advance of shipment. The customer will of course have the right to refuse, cancel and receive a full refund.

All other destinations will require additional shipping costs. Please call for a quote.

Products requiring LTL freight service, either with "free shipping" or with a "handling fee", are priced based on delivery to a commercial address with a loading dock and/or forklift. Delivery to a residential address, if delivery is possible, will incur a surcharge.

Warranty

All warranties are individual manufacturer's warranties and vary by product. Please see individual product pages for specifics. For more information see the product manufacturer's website or contact  ACE FIRE Preparedness LLC to obtain warranty details. In general, hose warranties cover manufacturing defects leading to hose failure. Wear through and abuse are not covered by warranty.

General

Prices are subject to change without notice. We try to be as accurate as possible but cannot be held responsible for errors of omission or typographical errors. We reserve the right to cancel an order for a mis-priced item. Special sales, promotions and coupon codes may also change/terminate without notice and are not retroactive.

Please read the product description page carefully for details on hose construction materials, warranty, test pressures, etc. Please pay special attention to the standard coupling and thread types specified or selected for that hose, adapter, valve or other product. The most common causes of returns are either the wrong thread or the wrong diameter size was selected. Please consult the Adapter Guide under the "Resources" tab at the top of any page.
Refund policy

We have a 30 day no questions asked return policy. The item must be in its original box and unused. The hoses must not be used in below freezing weather. Please note that these are lightweight attack hoses that can tear when dragged over sharp rocks, please be careful. We have the best prices in the USA. Our intention is to make these items available and affordable to all first responders, law enforcement, military, CERT. It is our honor to serve you. Its in serving each other we find freedom. Please be respectful of each other in business. If you are not a happy safe partner then we are not fulfilling our commitment to treat people better than anyone can. We will always have your back, the customer is always right.

#ACEFIREPreparedness

Quick links

Info

Our